Under Rated Society Flatters All with their Unique Blend of Instrumentals and Melodic Choices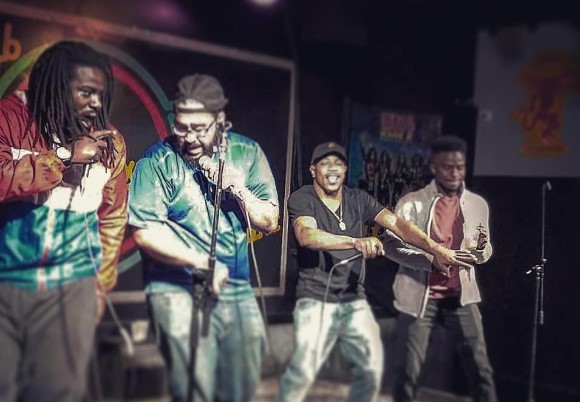 Popular music band Under Rated Society gives an idea of their music potential as they connect smoothly with the audience through their most relatable storyline.
More on YorkPedia:
(YorkPedia Editorial):- Lawrence, Jan 26, 2020 (Issuewire.com) – Popular music band Under Rated Society has released a new project that feels like the heartfelt expression of the band's life experiences. Perfectly written and produced the songs draw inspiration from their real-life situations and have been skillfully articulated with the correct words and musical backdrop to make them sound impressive. Band members Queue Mogul, F Jay, and KingJayAmI demonstrates their musical best as each of them has contributed equally to reward the listeners with an immersive sonic experience.
Unapologetic, saucy, well rounded, adaptive, and hungry for creativity are the words that best describe the band's musicality. With their latest soundtracks 'WeSoUnderRated' and 'You Know I Get It', the band shows off their mastery at this craft and explores various shots through with loosely tangled melodic lines. The tracks come from their album WeSoUnderRated and positively push the band's impression amongst the music lovers. All the tracks have been built with conventional hip-hop melodies to which Under Rated Society have improvised their distinctive creativity to improve the harmonic coherence.
Coming from Kansas, the band reveals their true story in the form of the catchiest and attention-grabbing storytelling and lets the listeners connect naturally with their creations. The songs 'WeSoUnderRated' and 'You Know I Get It' sound extremely engaging as they talk about love, pain, struggle, partying, and trying to become the next big thing in the music industry. With such influential tracks under their cover, Under Rated Society is sure to have a good and lasting time. Listen to their heartfelt and inspirational tracks on Spotify and follow them on Facebook, Twitter and Instagram for more updates.
To listen these songs : 
WeSoUnderRated :  https://open.spotify.com/track/7BBknQvDPotGrvaKSJ5RfL
You Know I Get It :  https://open.spotify.com/track/2FjkZDWF3sBbr2i7uy7hmb
Media Contact
The Tunes Club
Source :Under Rated Society
This Press Release was originally published by IssueWire. Read the original article here.