The Harmonious Juxtaposition Of Pace and Melody Symbolizes the Single 'Night Life' By Budding Artist Blakk Juu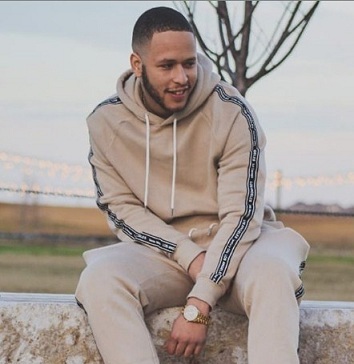 True essence of harmonization of classic and modern hip hop is rendered carefully in the newest single 'Night Life' by the striving hip hop artist Blakk Juu.
More on YorkPedia:
(YorkPedia Editorial):- Bremerton, Mar 17, 2020 (Issuewire.com) – The genre of hip hop is incredibly versatile in nature, obtaining the best elements from different genres and molding a soundscape that is opulent in musical magnificence. Blakk Juu, the tenacious new hip hop artist is trying to find his own music coalescing R&B, Pop, Neo soul and trap with modern hip hop adeptly, which is apparent in his newest song 'Night Life'. The song permeates of stylized rhythmic and rhymed speech with well-structured beats and substantial lyrics. With the help of smooth and melodic tunes, the song portrays vivid imagery that embodies the entire spirit of the era. He refuses to be labeled and trapped in one kind of style and makes a versatile and alluring soundscape.
Currently, based in Dallas, Texas, the thriving hip hop artist is swiftly making his way to the top in the industry with his inimitable cadence and composed lyrical content. The enthusiasm to find his own presence in the musical universe with the willingness to change and adapt to new audiences makes  Blakk Juu different from his contemporary artists.
The song 'Night Life' appeals to the new generation with the masterful use of catchy hooks, baseline, and deep emotive verses. His other songs 'Faithful', 'Trapped Dreams', 'Affection' and 'Never Loved Me' booms with energetic, groovy yet calm, captivating and melodious beats. He is currently working individually but with his upcoming L.P. 'Follow Me' is bound to make a wave in the vast ocean of hip hop music industry. Follow his captivating work on Spotify, SoundCloud, Instagram, Facebook, Twitter, and Youtube.
Visit the given link to listen to this song 'Night Life' by Blakk Juu:
Media Contact
The Tunes Club
Source :Blakk Juu
This Press Release was originally published by IssueWire. Read the original article here.