Lehman – CFLA Settle With CFPB Agree to $3,000,000.00 Fine
Bloomberg Property Securitization Audits Will No Longer be offered by Lehman or CFLA
More on YorkPedia:
(YorkPedia Editorial):- Los Angeles, Jun 28, 2020 (Issuewire.com) – CFLA and Andrew Lehman have reached a settlement with the CFPB Consumer Financial Protection Bureau, to stop offering the following services to its clients effective immediately: Bloomberg Securitization Audits, Quiet Title Packages, and Mortgage Securitization Analyst Training Classes.
CFLA has spent 13 great years in business with an excellent reputation (A+ rated with the Better Business Bureau). Over the past 3 years, CFLA has been engaged in very aggressive litigation with the CFPB (since August 7, 2017) and caused someone million pages of document productions, 10,000's of hours of lawyer labor, and took the CFPB all the way to the United States Supreme Court in the matter of CFPB v. Seila Law, USSC Docket 19-7 (2019); wherein the foregone conclusion is that despite the CFPB being a self-declared "unconstitutional agency" at all times during this prosecution, this Federal Agency the  CFPB and/or the FED can prosecute you on a law that it created from its own authorship, and can have sweeping authority to be legislator, investigator, prosecutor, judge, jury, and executioner. That is the reality of the state of the world today in America.
Despite the fact that CFLA services were beneficial to the consumers; and this was clearly established by the hundreds of declarations by customers in support of CFLA…(thank you, everyone, that contributed). And despite NO consumers willing to come forward for the CFPB to state they were "Harmed" by the products and services of Lehman or CFLA; CFLA was forced by the Federal Government to Stop Offering Bloomberg Investigations of Banking Transactions to Consumers because it is "unfairly prejudicial to the banks.".
THE CFPB WILL NEVER DISPUTE THAT LEHMAN & CFLA HELPED CONSUMERS BUT INJURED BANKS
"This case illustrates what happens to civil liberties when an administrative agency lacking any semblance of control or oversight from the executive or legislative branches turns on the citizens it purportedly exists to serve. Only the judicial branch can vindicate Defendant's civil liberties by restoring accountable, constitutional government."  — Michael P. DeGrandis, NCLA Senior Litigation Counsel.
HOWEVER, MY FRIENDS SOMETIMES BIG BANKS AND BIG GOVERNMENTS ARE TOO BIG TO FAIL AND TOO BIG TO BE EXPOSED. I AM THE APPARENT MARTYR FOR THE INDUSTRY OF NOT JUST AUDITING BUT FORECLOSURE DEFENSE TOO. [See Regulation O 12 C.F.R. 1015 et seq.]
In obtaining this relief; The CFPB did not have to prove there was harm to the public or harm to the consumer by CFLA and were unable to do so in Court….. however…
In controlling 9th Circuit precedent under (FTC v. Consumer Def., Ltd. Liab. Co., 926 F.3d 1208 (9th Cir. 2019); in a Federal 9th Circuit District Court a Federal Agency tasked with Enforcement of Consumer Protection Laws — the Federal district court is only required (i) to weigh equities; and (ii) to consider the FTC's likelihood of ultimate success before entering a preliminary injunction. ("Harm to the public interest is presumed.") (citation omitted) (emphasis added); see also Odessa, 833 F.2d at 175 ("Where an injunction is authorized by statute, and the statutory conditions are satisfied.")
…the agency (Such as the CFPB) to whom the enforcement of the right (to protect consumers) has been entrusted is not required to show irreparable injury… FTC v. Consumer Def., Ltd. Liab. Co., 926 F.3d 1208 (9th Cir. 2019)
Where the statute specifically authorizes injunctive relief, the irreparable injury should be presumed from the very fact that the statute has been violated. FTC v. Consumer Def., Ltd. Liab. Co., 926 F.3d 1208 (9th Cir. 2019)
Long standing precedent is that Public Equities interests always outweigh Private Interests.. Id.
So harm to the public is presumed, no irreparable harm required, no injury to the public required, and the balance of equities always favors the public interest over the private interests… SO ESSENTIALLY "OPINIONS" of CFPB Enforcement Agents were taken as "Material facts" but yet Defendants were never even allowed to rebut that presumption in court under the rights guaranteed by the United States Constitution Due Process of Law. CFLA has No Due Process Rights Available, (Against the CFPB) and thus our fight ends here the against the FED in FED COURT. Constitutional Rights are a 20th Century Phenomenon and as we all struggle and lose a few rights at a time, eventually all our constitutional rights will be taken away.
I did not enter into this settlement voluntarily but rather after having all my civil liberties destroyed, staff members bullied and intimidated, and being papered to death for 3 intense years of costly litigation that bankrupted CFLA prior to this settlement. (legal bill approaching $1,000,000.00) That's how it works folks.
Every American has lost some of its constitutional rights today.. I can think of nothing more American than knowing precisely who owns your mortgage loan. Today we lost one of our best leaders in that field. I leave you with all of our MSA Analyst Training Videos (500 Hours), Seminars (100 Hours), and State Bar CLE (100 Hours) for free at the following YouTube link. (Please subscribe).
https://www.youtube.com/user/LoanAudit
Also, the Bloomberg Securitization Audit, Quiet Title Packages, and Expert Witness Services will still be supported and provided by the community of CFLA Next Generation Soldiers like you and those Thousands of Graduates of Mr. Lehman's Executive Mortgage Securitization Auditor Training Certification Class
All have stated their intent to support the CFLA work product for consumers in the USA, Canada, the UK, Ireland, EU, and Australia, among others. Each has served dutifully for 5+ years at CFLA and they are experts at the process.
Banks will continue to secret the securitization of Residential Mortgage Backed Securities Trusts to Home Owners of these mortgages. Likewise, investors will still materially misrepresent the value and substance of these offerings to American, and overseas Investment groups.
Furthermore, many average Americans unknowingly will continue to have their retirement, 401K, Social Security Benefits, and Pension Funds, sucked dry by these same RMBS Offerings that I originally began exposing in 2007 for the common man. That was really my goal and I pray it continues that these services are available to the common man at a price point every man or woman in this country could reconcile. (Under $1,000.00).
I never raised the price of the Bloomberg Property Securitization Audit in 13 years. I promised my consumers that "the Audit would be reachable by every common man." I never raised the price despite losing Millions of dollars in Intense Litigation to fights for Homeowners rights against the CFPB.
Today, I am free of the tyranny of Government, today though is a sad day for those of use that want accountability of Government, and Banking Institutions. Today is a sad day for the average American. I am an average American.
To those persons I am helping or was helping and can no longer receive my help I am truly sorry. This was not my choice I fought until the end. To those that will continue this battle, God Bless You and Great Successes to You,
Andrew Lehman
ANDREW LEHMAN, J.D.
ANDREW LEHMAN / Founder "CFLA" Certified Forensic Loan Auditors, LLC (2007).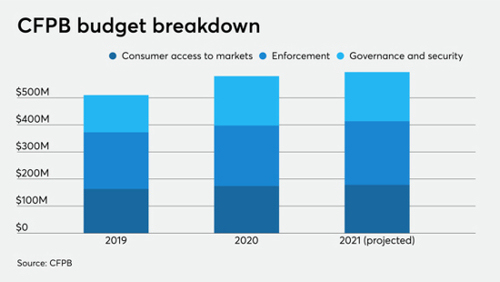 Media Contact
Certified Forensic Loan Auditors, LLC
8887582352
2600 s shore blvdSuite 300
Certified Forensic Loan Auditors, LLC