The Fantastic Resonance of Preeminent Hip Hop Band Under Rated Society's Soundscape sets the Bar High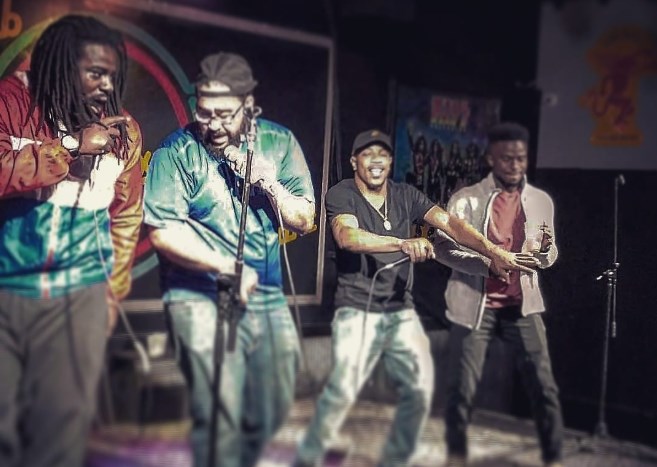 Under Rated Society shares their thoughts and interpretation of the world through their lyrically rejuvenating melodic collections projecting great aesthetics.
More on YorkPedia:
(YorkPedia Editorial):- Lawrence, Jul 30, 2020 (Issuewire.com) – Adapting perfectly with the wonderful flexibility of hip hop, popular music band Under Rated Society has showcased their impeccable versatile soundscape that is a representation of their own life experiences. Armed with their charismatic articulacy, the established band consisting of members Queue Mogul, F Jay, and KingJayAmI are all on top of their games introducing the audience with the most innovative and relatable wordplay through their song 'WeSoUnderRated'. With flickering instrumentation merging with the hard-hitting rap flow, the track reaches its dynamic peak backed by their eccentric vocal delivery.
Exuberantly saucy cadence and brilliantly structured arrangement of chords in their other masterpiece 'Blunts Cones Ls' produces an out-worldly techno vibe that is extremely rare in the global hip hop scene. Influenced by the works of renowned artists like Drake, Lil Wayne, Wale, Pac, Biggie, Big Sean, and Kanye West, the musical group is ready to take over the world with their jaw-dropping thematic creations. Being a prominent figure in the genre, they have worked with legends like Knocks Producer Tony Gaines out of Lawrence Kansas, Mike Hurst out of Atlanta, and 9Eleven.
Based in Kansas, Under Rated Society wishes to motivate and empower the youth of the generation to stand strong facing hurdles in life with their highly relatable soundtracks like 'WeSoUnderRated' and 'Blunts Cones Ls'. Laden with groovy melodic patterns and tantalizing rhyming scheme, the tracks are potent in rare rhythmic resonance. Experience their vocal dexterity on Spotify and follow them on Twitter, Facebook and Instagram to know more about their upcoming projects.
Listen and enjoy to these songs just click the given below links : 
WeSoUnderRated : https://open.spotify.com/track/6igsUN0sjFUcypae5bWqPA
Blunts Cones Ls : https://open.spotify.com/track/0P0bfPJyGWSx08yW3cXsGN
Media Contact
The Tunes Club
Source :Under Rated Society
This article was originally published by IssueWire. Read the original article here.