Brian L. Ackerman, MD, a Psychiatrist – Marriage and Family Therapist in private practice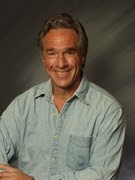 Get to know Psychiatrist & Marriage and Family Therapist Dr. Brian L. Ackerman, who serves patients in Providence, Rhode Island.
More on YorkPedia:
(YorkPedia Editorial):- New York City, Aug 19, 2020 (Issuewire.com) – Dr. Ackerman, a licensed psychiatrist & marriage and family therapist, provides holistic and integrative psychiatric care to patients at his private practice in Providence, Rhode Island. With over 40 years of professional experience, he has a breadth of knowledge in areas such as psychotherapy, substance abuse therapy, relationship counseling, marriage counseling, couples counseling, and family counseling. 
"The focus of holistic treatment is the whole person. Everyone has become so fragmented, we tend to divide ourselves (body), intellectual (mind), emotional (heart), and spiritual (soul), failing to recognize these parts are intimately connected with the whole. My aim is to treat the whole person. As a meditation teacher, I also help people learn how to access their best selves. Those patients who learn how to access states of inner peace and learn how to cultivate their positive emotions and better retrain their negative ones will find they do not have to be so reliant on a pill to manage states of distress…that they have choices" as stated by the doctor. 
For patients who wish to move beyond certain life limitations or are looking for ways to conquer their fears or addictions, Dr. Ackerman offers a supportive and encouraging atmosphere for them to attain the goals they desire in terms of their mental health. He helps prioritize mental health goals so that each patient's time is spent to their best advantage. 
For those who need help getting through the difficult times, whether it's a relationship, a career, a mind-set or a behavioral event, he provides supportive family counseling services that produce significant life changes. Forming intimate bonds with his patients, he identifies personal obstacles and finds effective solutions, all the while providing a safe and encouraging space in which patients will feel comfortable. 
In addition to his private practice in Providence, Dr. Ackerman can be found on staff at two community mental health centers in Rhode Island. At the Kent Center, he runs mindfulness therapy groups for patients and weekly training groups in mindfulness for the staff. At the Community Care Alliance, he runs mindfulness groups for patients suffering from substance abuse twice a week. 
With an educational approach, he walks into these groups with a model of a human brain and has noticed how incredibly interested and curious people are about their brains. He uses that curiosity as a building block to becoming more curious and more mindful about human nature. So far, he has written six articles that articulate this ground-breaking approach and that have been published.
A graduate of Tufts University School of Medicine and well-trained in conventional psychiatry at Harvard Medical School, Dr. Ackerman is board-certified in psychiatry by the American Board of Psychiatry and Neurology (ABPN). The ABPN is a not-for-profit corporation dedicated to promoting high-quality patient care for the public through the initial and continuing certification of psychiatrists and neurologists.
Psychiatry is the medical specialty devoted to the diagnosis, prevention, and treatment of mental disorders. These include various maladaptations related to mood, behavior, cognition, and perceptions. Psychiatrists evaluate, diagnose, and treat patients with mental, emotional, and behavioral disorders. They conduct thorough psychiatric evaluations, develop treatment plans, prescribe medication, and evaluate treatment results.
Learn More about Dr. Brian L. Ackerman:
Through his findatopdoc profile, https://www.findatopdoc.com/doctor/1705840-Brian-Ackerman-Psychiatrist or through his private practice, https://www.ackermanpsychiatry.com/
About FindaTopDoc.com
FindaTopDoc is a digital health information company that helps connect patients with local physicians and specialists who accept your insurance. Our goal is to help guide you on your journey towards optimal health by providing you with the know-how to make informed decisions for you and your family.
Media Contact
Your Health Contact
Source :Brian L. Ackerman, MD
This article was originally published by IssueWire. Read the original article here.