Debra J. Werner, DO, an Obstetrician-Gynecologist in private practice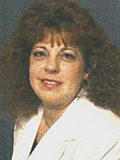 Get to know Obstetrician-Gynecologist Dr. Debra J. Werner, who serves patients in Staten Island, New York.
More on YorkPedia:
(YorkPedia Editorial):- New York City, Aug 20, 2020 (Issuewire.com) – Dr. Werner is an experienced obstetrician-gynecologist offering compassionate care and treatment in the areas of gynecology and obstetrics at her private practice in Staten Island, New York. 
Treating patients of all ages, she and her staff extend a variety of wellness services, including Pap smears and other essential services for women. These services include but are not limited to: well-women visits, treatment of infections & diseases, assistance with all pregnancy-related matters, and health maintenance of menopause-related issues.
Following the completion of her Doctor of Osteopathic Medicine (DO) degree from UMDNJ – School of Osteopathic Medicine in 1989, Dr. Werner went on to perform her internship and residency in obstetrics and gynecology at Lutheran Medical Center in 1990 and 1994, respectively. 
With over three decades of experience in her field, she is board-certified in obstetrics and gynecology by the American Board of Obstetrics and Gynecology, a non-profit organization that provides board certification for practicing obstetricians and gynecologists in the United States and Canada. 
Licensed to practice medicine in New York and New Jersey, Dr. Werner is affiliated with Staten Island University Hospital, NYU Langone Hospital Brooklyn, and Richmond University Medical Center.
To advance her professional efforts, she remains a member of the American College of Obstetricians and Gynecologists & the Richmond County Medical Society.
Obstetrics and Gynecology is the medical specialty that encompasses the two subspecialties of obstetrics and gynecology. An obstetrician-gynecologist, or OB-GYN, is a healthcare professional who specializes in female reproductive health. 
Learn More about Dr. Debra J. Werner:
Through her findatopdoc profile, https://www.findatopdoc.com/doctor/1621331-Debra-Werner-OB-GYN-Obstetrician-Gynecologist or through her private practice, https://www.drdebrajwerner.com/ 
About FindaTopDoc.com
FindaTopDoc is a digital health information company that helps connect patients with local physicians and specialists who accept your insurance. Our goal is to help guide you on your journey towards optimal health by providing you with the know-how to make informed decisions for you and your family. 
Media Contact
Your Health Contact
Source :Debra J. Werner, DO
This article was originally published by IssueWire. Read the original article here.