Groove to the Hybrid Musical Essentials and Rhythmic Blast in Upcoming Artist Cameron Nino's Soundscape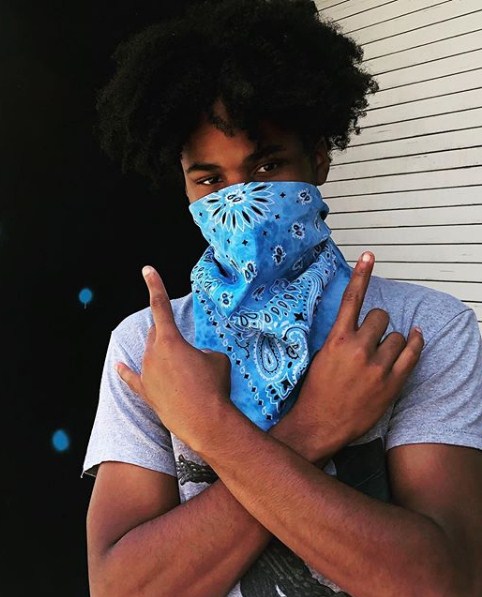 Upcoming music artist Cameron Nino is putting together a captivating arena of mixed genre essentials that redefines modern-day musical flavors like no other.
More on YorkPedia:
(YorkPedia Editorial):- Los Angeles, Oct 5, 2020 (Issuewire.com) – A visionary in the scope of Generation-Z musical concepts, Cameron Nino is capturing the audience's scope with his eccentricity of creative expressions and more. A producer, singer, multi-instrumentalist, and social advocate, this artist is putting a captivating spin to the various definitions of genres like pop, rock, R&B, rap, hip hop, and world music into one linear formatting. Spanning his music across multiple genres, he has attained the epitome of cultural and creative freedom that beautifully transcribes into his soundscape of thematic dreams. His song 'Different Artist' from the EP 'OUT' is currently gaining major traction for its artistic expanse and diversity. His other songs like 'Shut It Down', 'I Can't Breath', 'Ice cream', and 'Tropical' are also significant to his career.
The artistry of Cameron Nino Nwede is closely associated with personalized experiences and emotional boundaries and has set the path of how new-age music is made and perceived. His other song, 'Fake News' from the same EP is another of the creative quandaries that set him apart as a musician of unparalleled taste and sense. He is the owner of the production house 'Seventh Nova' which is a state-of-the-art platform for new artists and also a member of a band by the same name.
Artist Cameron Nino's music has been nominated several times for the first ballot of the Grammy's and the accomplishment led to the release of more musical surprises. 'In My Bag' from 'OUT' also puts together his creative leverage and makes him emerge as an artist of new and individualistic capabilities. Be a part of this extravagant thematic and musical lineage of contemporary essences by following him on Spotify, YouTube, Soundcloud, Facebook, Instagram, Twitter, Reverbnation, and his official website.
Click here to get these tracks on Spotify:
https://open.spotify.com/track/5yvGkfYh8gRu7uoiV2KMeU
Media Contact
Music Promotion Club
Source :Cameron Nino
This article was originally published by IssueWire. Read the original article here.