Harold Johnson Sextet has belted out Splendid Keyboard Sounds in their Instrumental Music Video 'Do It, Do It'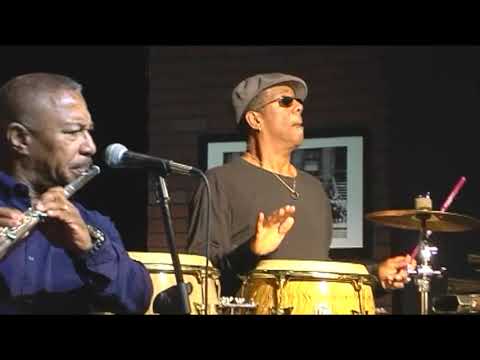 The exquisite sounds of the keyboard by the Harold Johnson Sextet in his music video 'Do It, Do It' has been deftly composed with incredible finesse and a lot of panache.
More on YorkPedia:
(YorkPedia Editorial):- Los Angeles, Oct 19, 2020 (Issuewire.com) – Superlative sounds are dished out by the astounding Harold Johnson Sextet in their latest instrumental number. They have come up with the most refreshing sounds and flickers of instrumentation in the track 'Do It, Do It'. It is an enthralling execution that has created a lot of fan frenzy and makes the nostalgic about music from yesteryears. They are a group of well-known vocalist and has also shown their dexterity in being composer and keyboardist with a class of their own. The vibration and frequencies of the track have got a calming effect on the audience who are mesmerized by the unique approach. The musicians from the U.S.A. come up with enticing R&b and jazz rhythm with oodles of Latin sounds in it. It is a tribute to the songs that came out in the mid-60s with the titles 'House On Elm Street', 'Everybody Loves A Winner' and 'Wide Open'. The band also came up with their latest endeavor titled 'Harold Johnson Sextet Reunion CD 2018' that came out recently. To listen to more such tracks by them and watch the music videos, one can log on to major trending platforms like YouTube.
In the instrumental track 'Do It, Do It' by Harold Johnson Sextet there is a jazz-kissed mood that comes with a calming bubble of fascinating warmth. The sextet was formed by Harold Johnson who is a jazz pianist from America and started by playing piano and singing in Church. He also signed a deal with record label 'H.M.E. when he was in high school. The first single recorded by the sextet called 'Sorry About That' and 'House of Elm Street' was their first album.
In the track by the group, there is stillness and peace in the depth of the track that has an impressive musical realm. Many iconic artists like Marvin Gaye, Diana Ross, Natalie Johnson and Nate Dogg recorded the tracks by him. Harold also was a keyboardist and arranged the famous 'The Temptations international tour' and also signed an exclusive agreement for Staff Writers with Jerry Moss A&M Records Almo and The Herp Albert. He has been a well-known arranger, writer and producer.
To enjoy 'Do It, Do It', visit the given below link : 
Media Contact
Music Promotion Club
Source :Harold Johnson Sextet
This article was originally published by IssueWire. Read the original article here.