ENCANVAS announces launch of HyperDrive™ Universal Data Plug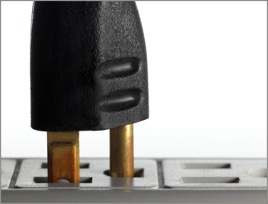 Embed practically any data source or digital component into enterprise processes
More on YorkPedia:
(YorkPedia Editorial):- Oxford, United Kingdom Apr 29, 2021 (Issuewire.com) – ENCANVAS– the Enterprise-Grade High, Low, and No-Code Application Platform– automates businesses one app at a time to create above and beyond customer experiences.
ENCANVAS today announced the release of HyperDrive, an enhancement to its enterprise app platform designed to give businesses an adaptive digital ecosystem to bridge between existing back-office tools and front-end websites to improve customer self-service transparency and experience. 
HyperDrive brings digital innovation within reach of a broader audience of businesses that want to harness digital technologies like artificial intelligence, Internet of Things (IoT), robotics, and chatbots but have been held back by the cost of change; lacking the means to deeply integrate this new digital tooling into their existing back-office systems and processes.
This move towards the use of digital technologies to bring differentiating value to customers means companies have become app innovation factories.  Demand is fuelling a growing Rapid Applications Development tech industry and Low-Code app development solutions estimated to reach 1$46.4 billion by 2026.
"More and more of our customers and prospects are excited by the possibilities of hyper-automation of processes made possible by new digital tooling," explains Andrew Lawrie, CTO of ENCANVAS. "Data quality is always a major inhibitor to digital transformations.  It's not simply a question of sourcing good data because, even when you can, integrating technologies like AI and blockchain demands that IT teams can act on the data, create new logic and if/then statement rules."
ENCANVAS/4 is the latest platform from a UK-based company.  It's expressly designed to equip fast-growing businesses and large enterprises with a digital ecosystem; equipping them to design, deploy and run as many apps as they need and change them as often as they like.  Additionally, ENCANVAS provides the means to integrate existing data repositories and websites with core business systems to create a data-driven business.
Lawrie says, "HyperDrive is a new feature we're now including in ENCANVAS/4 as an optional upgrade.  It's a Universal Data Plug that means third-party code, script, apps, or data sources can be embedded into ENCANVAS's building block app ecosystem.  What makes HyperDrive special lies in the way it allows app designers to incorporate new digital tech painlessly into their designs.  Furthermore, any data received by HyperDrive can be pre-processed within ENCANVAS's design environment bringing transparency and enormous control over consumed data.
ENCANVAS/4 with HyperDrive is on general release from 1st May 2021.
To request a trial, go to https://www.encanvas.com/get-the-app/
About Encanvas
An Enterprise Applications Platform created for the ideas people of your enterprise, ENCANVAS/4 is the world's first high-code/low-code (for IT teams) no-code (for app designers) app ecosystem to support applications design, deployment, and operation.  It produces enterprise-grade apps and helps change management teams to evolve business IT at the speed of light to maximize customer experience and minimize costs.  Build the apps you need and change them as often as you like.  Many of the world's largest organizations have used Encanvas applications to automate, transform and grow.  For more information, visit www.encanvas.com.
Source:
1 – Report by KBV Research on the Global Low-Code Development Platform Market. 
Media Contact
ENCANVAS LIMITED
02039837001
Dove Cottage Offices, Abingdon Road, Marcham, Abingdon