WhatafterMBA an initiative to make MBAs independent from 9 to 5 job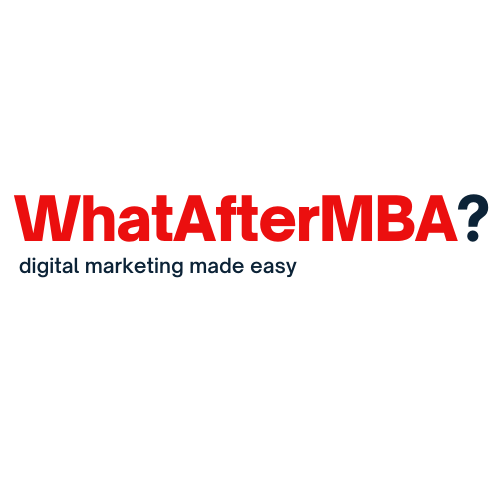 WhatAfterMBA has initiated a Mastery Program to make MBAs Independent from regular 9-5 jobs
More on YorkPedia:
(YorkPedia Editorial):- Bengaluru, Karnataka May 1, 2021 (Issuewire.com) – Bengaluru, Karnataka, April 30, 2021: WhatAfterMBA is a website that schools MBA aspirants to walk on the path of individuality and save them from being lost in the sea of job seekers. India as a country has dozens of individuals who have an MBA degree in the market. The site assists in choosing the right road for their career after completing the course.
Recently the site is starting an initiative to extricate MBAs from monotonous and tiring 9 to 5 jobs and put their talent to the best use.
The incentive to trump cards is starting soon. The details will be published at  https://whataftermba.com/. Keep a close watch, and do not miss any updates.
To make MBAs independent from daily routine employment, the necessity to show them the other side of the tunnel is more significant. The exposure that the course provides is much larger than what it is served. The ability to shine should not be restricted to regular work. The aspirants must explore the unexplored side of the job opportunity by going for a freelancer or a consultant.
The initiative will lessen the fear of being judged for not accepting 9 to 5 job hours and taking an unusual step to be a successful professional in the MBA field.
WhatAfterMBA is one of the leading portals to advise MBA on do's and don'ts after completing the two-year course. And with the support from the site end, many careers touched the sky.
Media Contact
WhatAfterMBA
Shamsher Khan
20th Cross Rd, Sector 3,, HSR Layout,
Source :WhatAfterMBA
This article was originally published by IssueWire. Read the original article here.