'Do Better' by Celine Rae is the Perfect Pop-Dance Anthem to Groove to this Season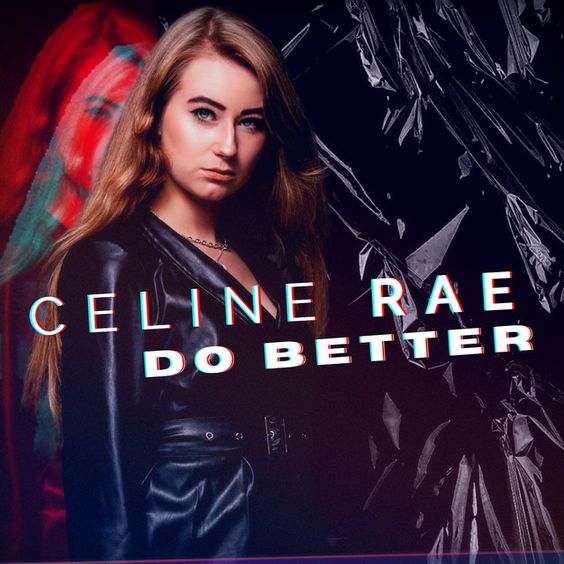 Singer Celine Rae gets the crowd grooving to her danceable pop track 'Do Better' which sends out a very strong message for the song to enjoy a lasting stay on the top charts.
More on YorkPedia:
(YorkPedia Editorial):- Eindhoven, Noord-Brabant Jun 7, 2021 (Issuewire.com) – 'Let's dance through heartbreak together' is what famous Dutch artist Celine Rae believes to impart with her musical pieces. Having a worthy voice that possesses the power to bend the audience's mood in a jiffy, the talented singer amalgamates catchy pop melodies with fun danceable vibes to pour her heart out. The artist has the natural ability to turn heartbreak, painful emotions, and personal experiences into catchy anthems. She inspires her fans to be themselves no matter what the world demands. Her lyrics are raw, real, and straight from the heart that makes it easily relatable to the listeners.
The pop diva is out with her latest single 'Do Better' that immediately gets stuck in the listener's head for it's for its phenomenal impressive soundscape. The singer-songwriter wants to send out a powerful message with the song. Being a victim of abuse, bullying, and various other tragic experiences, the singer believes that one must get up and go ahead with life straightforwardly. With the song, she inspires the listeners to chase dreams and has arranged terrific upbeat melodies to implant the message impressively.
Coming from the Netherlands, Celine Rae aims to send across meaningful messages with her musical creations, and the latest single 'Do Better' reflects on the same motive. Built under the label Armice Productions, the song provides the necessary strength, comfort, and motivation to move forward fearlessly and is more of an anti-bullying anthem. Her words pierce through the heart for all the right reasons and the mesmerizing singer seals the effect with her outstanding vocal charisma. Hear the full track on Spotify and follow her on Instagram, Twitter, and Facebook for further updates.
Celine Rae's 'Do Better' is now on Spotify: 
Media Contact
The Tunes Club
Source :Celine Rae
This article was originally published by IssueWire. Read the original article here.