Luna Monday's new music video, 'LIGHTS ON MY BIKE' astonishes the audience with its melodic brilliancez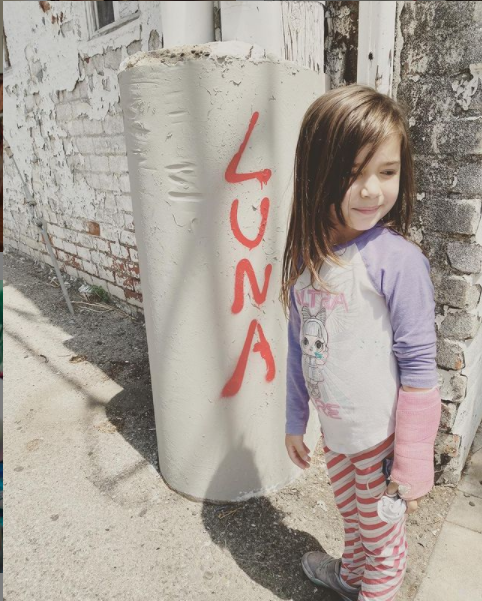 Rising singer-songwriter Luna Monday sings with perfection at the age of only 3, in her recently released educational dance music video 'LIGHTS ON MY BIKE'.
More on YorkPedia:
(YorkPedia Editorial):- Los Angeles, California Jul 17, 2021 (Issuewire.com) – The main objective of children's music is to teach them little but important facts about life in an entertaining way. Supremely talented and absolutely cute artist Luna Monday is changing the whole pattern of kid's music with her creative lyrical ballads. She has recently dropped another sweet masterpiece, 'LIGHTS ON MY BIKE' with her parents Stephan Jacobs and Roxy Contin, better known as The Birthday Cakes. She has showcased unbelievable singing dexterity at the age of only 3 and flawlessly executed the song. The track is accompanied by a music video, with vibrant visuals. The kids are sure to love it. The song talks about road safety in such a fun and interesting way that the kids are bound to learn about it without even realizing it.
Hailing from Los Angeles, the talented little singer-songwriter has shown tremendous possibilities in music from a very young age. Her parents realized her incredible thematic promises and encouraged her to keep going. They lend their help and did everything they could so she could fulfill her dreams. All her songs are written and produced by The Birthday Cakes aka her parents. The family of three is devoted make exciting music, enjoyable for both the parents and the kids. The songs are ideal to start the day with full energy and the satisfaction of learning something new. They are the perfect anthem for birthday parties, any type of special event for kids, or everyday playtime.
Thanks to her parents, Luna Monday was able to pursue what makes her happy and become successful at it. She has learned a lot in the process and improved her singing skills along the way. She enjoys making fun music for other kids like her and she is a natural at this. In the latest music video, 'LIGHTS ON MY BIKE' with The Birthday Cakes, she has given her fines vocal performance, hitting every note without a fail. The song has been produced by Rainbow Cat Records and gained more than 12k views in just a few days. Listen to her music on YouTube and SoundCloud. Visit her website and follow her on Facebook, Twitter, and Instagram for more updates.
Click here to watch this latest video on YouTube:
Media Contact
Music Promotion Club
Source :Luna Monday
This article was originally published by IssueWire. Read the original article here.