Join a Soothing Musical Journey with Anthony Brown and his Latest RnB Tracks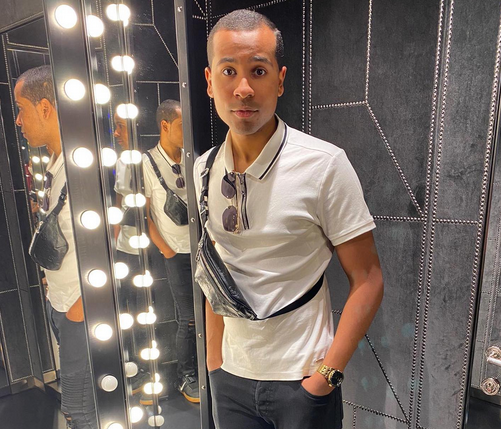 Get ready for a soothing musical arrangement with Anthony Brown and his latest musical offerings. He has come up with his latest EP 'This is Anthony Brown'.
More on YorkPedia:
(YorkPedia Editorial):- Toronto, Ontario Oct 19, 2021 (Issuewire.com) – Featuring a smooth and relaxing sound design along with blissful vocal skills, Anthony Brown is making everyone enthralled in his latest singles. The artist's latest track 'Mirror on the Wall' has gathered a lot of attention from the listeners with its relatable lyrical approach and soft R&B grooves. Similar sound design and lyricism can be felt through another track titled, 'Tell Me'. This track also revolves around indulgent subject matter that can captivate everyone. Anthony's catchy and smooth vocal tone meanders through the relaxing soundscape and creates a comforting ambiance for all. Other tracks like, 'Cinderella', 'Gentleman' etc are the greatest examples of his craft and consistency. The artist is offering his musical creations as a cure to broken souls.
Hailing from Toronto, Canada, this music artist has been making some brisk moves through the music industry while paving his way to the top of success. All of the fore mentioned tracks appear in the latest EP named 'This is Anthony Brown' that contains five exquisite singles. Released under the label AMG/SNY, these tracks provide an amalgamated essence of pop and R&B music. Anthony has made his place in the US Top 40 Pop charts as well as ranked #2 in Itunes US R&B/Soul charts with his amazing singles.
This talented music artist is only 21 years old and already facing the industry with his musical representations. The artist is looking forward to releasing more tracks in the coming days of his prolific musical career. Follow Anthony Brown on Spotify, Facebook and Instagram to know more about this artist and his music.
Listen to these tracks, simply check out the given below links:
Mirror on the Wall: https://open.spotify.com/track/3AQ3uk4iweVQ350jDmhUjO
Tell Me: https://open.spotify.com/track/1DkmxbH3FabJDMhHx663ia
Gentleman: https://open.spotify.com/track/5JW4Z0pGi7AD2xfjoWUbXX
Cinderella: https://open.spotify.com/track/1xNsk3gudwA6ggfNiIR3f8
Media Contact
The Tunes Club
Source :Anthony Brown
This article was originally published by IssueWire. Read the original article here.