Bakingo Is All Set To Deliver Christmas Cakes – Hampers In 20+ Indian Cities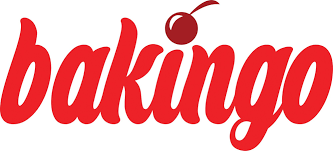 (YorkPedia Editorial):- Gurgaon, Haryana Dec 21, 2021 (Issuewire.com) – Christmas is the festival that brings all of us closer together. A festival that lights up our hearts as well as our homes and cities with hopes and happiness. It truly is the most beautiful time of the year and the popular dessert bakery- Bakingo is all set to add deliciousness to the festive vibes of 20+ cities around the nation with its exclusive and exciting collection of scrumptious cakes and merry hampers. Bakingo is famous for its fascinating designs, flavoursome & delectable cakes, and precisely swift delivery. 
This Christmas, Bakingo has taken some applauding leaps in the right direction. With their start of complete delivery in 20+ cities pan India, Bakingo is here with a fantastic collection of Christmas cakes, plum cakes, and even gift hampers to provide its consumers with an all-including Christmas experience. On one hand, Bakingo is a well-known wizard in the field of cakes, therefore all the cakes are extremely delicious and designed expertly keeping the festive theme in mind, however on other hand with plum cakes and hampers, Bakingo is getting in the field that is relatively new for it but as we take a look at their versatile collection the experiment is already looking like a huge success and the results look promising. 
More on YorkPedia:
With their range of plum cakes and dry cakes, Bakingo is trying to introduce the traditional Christmas delicacies from the west into the Indian market, clearly striving to bring the authentic Christmas experience to Indian cities like Delhi, Hyderabad, Pune, Noida, Mumbai, Chennai, Coimbatore, and several others. The Christmas hampers, on the other hand, speaks of luxury and taste with just a glance. Consisting of all kinds of desserts, Bakingo offers plum cakes, dry cakes, fruits cakes, jar cakes, muffins, brownies, cookies, even different types of chocolates. Bakingo is here to provide its customers with gifts that are absolutely divine. 
In a conversation, one of the founders, Mr. Shrey Sehgal pointed out that "The idea behind Bakingo was to provide the best desserts on the go, for every occasion. With our Christmas collection, we just didn't want to provide our users with Christmas cakes online. But we wanted to go a step beyond and bring the authenticity of Christmas into normal households. We make our customers happy and that, in turn, fills us with joy. If you take a look at our website, you will see that Bakingo has so much more to offer other than just cakes. People know us because of our quality and taste and that is consistent but with that, we have included the added benefit of versatility. Now our consumers can have everything they need for Christmas, right at our store, from desserts to gifts, and if you combine that with our prompt, on-the-dot same-day delivery service, then we can proudly say that Bakingo is truly the game-changer of the industry. With that being said, on the behalf of the whole Bakingo family, wishing everyone a very Merry Christmas!"
Bakingo has always been a place where one can find delicious desserts of utmost quality at a reasonable price and that continues to be a part of their Christmas launch as well. The hampers are surely stealing the show with their enchanting design and variety, and are sure to become a massive success. With so many added desserts, the Bakingo consumers are going to have a tasty Christmas with them. 
About Bakingo:
Bakingo is a pioneer of the baking industry and has flourished in the Indian market with its unique dessert range. It includes cakes, cupcakes, chocolates, hampers, pastries, brownies, cookies, jar cakes, and many more things for the special moments that can't be put into words. Started in 2016, under the entrepreneurship of Mr. Himanshu Chawla and Mr. Shrey Sehgal, the company launched its first Bakingo store in the city of Gurgaon. Today, Bakingo is leading the dessert market in more than 20+ cities to deliver a delightful experience for every customer out there to add sweetness to all their special occasions. 
Media Contact:
Mr. Suman Patra
+91-8882553333
Head- Product and Marketing
Bakingo
Source :Bakingo