Upstream, the Charismatic Duo has Offered Yet Another Celebrating Jazz Number 'Mighty Mezz'
The ecstatically mesmerizing track 'Mighty Mezz' released by Upstream, has a core Jazz flavor with well-arranged lyrics and uplifting tunes winning the hearts of listeners.
More on YorkPedia:
(YorkPedia Editorial):- Bergen, Noord-Holland Dec 27, 2021 (Issuewire.com) – The eccentric duo has offered numerous songs that can grip attention in a fraction of a second. Andre Van Solinge and Chaja van der Heide, together they make Upstream. Creating and producing their body of work. Their latest venture 'Mighty Mezz' is a song about the day-to-day struggle that everyone faces these days. The pain is conveyed with well-narrated lines but coated with happy music. Especially in these hard times, this song offers the vibe that everybody needs in their lives. The classic flavor of Jazz of this song is a hugely contributing point. The frivolity kept the song honest and truthful, the quirk and wit all of it made it more amicable. 
The musical couple is from Bergen NH, Holland. They both have been cultivating their art for a long time. They performed in several parts of Amsterdam. Their original guitar songs remind the audiences of the 70's and 80's jazz and rock n' roll. Their fresh and vibrant numbers have always made their way to the heart of the audiences. The levitating effect of their songs is very addictive. Their optimistic and promising vocals along with truthful narration are the key ingredients. Upstream have performed in restaurant conducted events, and performed locally for a long time.
Only recently they have been uploading their body of works online. Their 'Mighty Mezz' has already made a fair share of popularity in this short period. This December they performed in another restaurant gig in 'Legends' in Noordwijk, Holland. The uplifting songs of them leave a complete feeling of seizing the moment and being happy while you can. This infectious feeling they have conveyed in their other great songs as well, like 'The Ferry', 'Join the Caravan', 'Fabdance', 'Queens & Horses', 'Perfect Blend', 'Zoals Het Komt', 'Sunshine'. Catch them on Spotify and Facebook.
Just go for this track 'Mighty Mezz' by Upstream :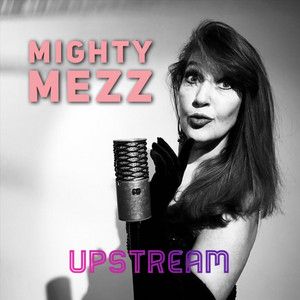 Media Contact
The Tunes Club
Source :Upstream