For the first time in History, the manuscript of a book is sold as an NFT, in Paris France
On January 15, 2022, Boischaut company is organizing in Paris the first auction of an author file with NFT
certificate, the french Best-Seller "Bitcoin et cryptomonnaies pour les nuls*" by Daniel Ichbiah and Jean-Martial Lefranc (First Publishing)
More on YorkPedia:
(YorkPedia Editorial):- Paris, France Dec 29, 2021 (Issuewire.com) – This sale will allow the creation of a new segment in the Letters and Manuscripts market, allowing the valuation and preservation of files created for 30 years by book authors.
The lot put up for sale will consist of:
The Word files of the first and second editions
An NFT certificate associated with these files, created on the Polygon Blockchain by the company to
A hard copy of the files, signed by the authors
In addition, the purchaser will – if he wishes to it – be named in the 3rd edition of the book, as the owner of this historic NFT. The acquisition will be secured by a contract drawn up by the company to, like the one accompanying the first sale of digital art Transition NFT carried out on October 23, 2021, by SVV Boischaut.
Auction page
The details of this auction are on the page: https://boischaut.fr/for-the-first-time-in-history-the-manuscript-of-a-best-selling-book-goes-on-sale-as-an-nft.html
The online auction will take place on Interenchères, from January 8 to 15, 2021, with a closing time of 8:00 p.m., Paris time.
About the authors
Writer and journalist specialised in high tech and music, Daniel Ichbiah has been twice no. 1 in France – with the books: Les 4 vies de Steve Jobs (The Four Lives of Steve Jobs – 2011) and Les chansons des Rolling Stones (Songs of the Rolling Stones – 2014). Technology enthusiast, Jean-Martial Lefranc is a magazine editor, documentary maker, video game creator and screenwriter, and founder of startups.
About Boischaut
Boischaut organizes sales of old books and manuscripts, a specialty of Maître MAUDIEU. In 2021, with the entry of new shareholders, including Marc-Olivier BERNARD as Chief Executive Officer, the company aims to become the first house specializing in intangible, professional, and artistic assets.
About to
to is an NFT creation service that allows authors to edit a personalized intellectual property contract related to a published work in the form of an NFT. NFTs are unique digital objects.
* Bitcoin and Cryptocurrencies for Dummies, For Dummies is a Trademark of John Wiley & Sons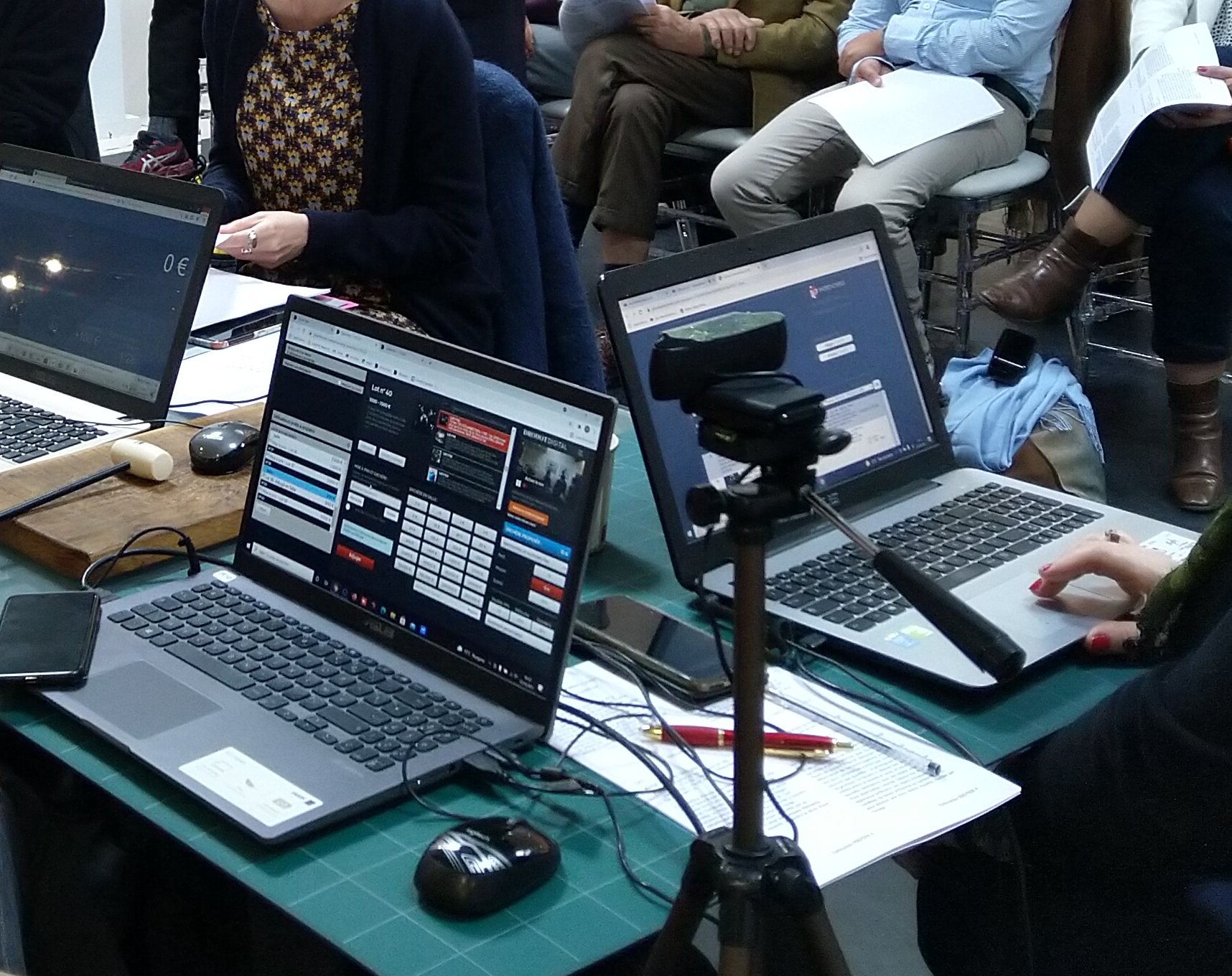 Media Contact
Boischaut Auctions
+33 6 20 10 00 56
13 avenue d Alembert