From 2010 with 264.1 to 2020 with 387.3, foreign investment in the Dominican Republic amounted to 4,109.7 million dollar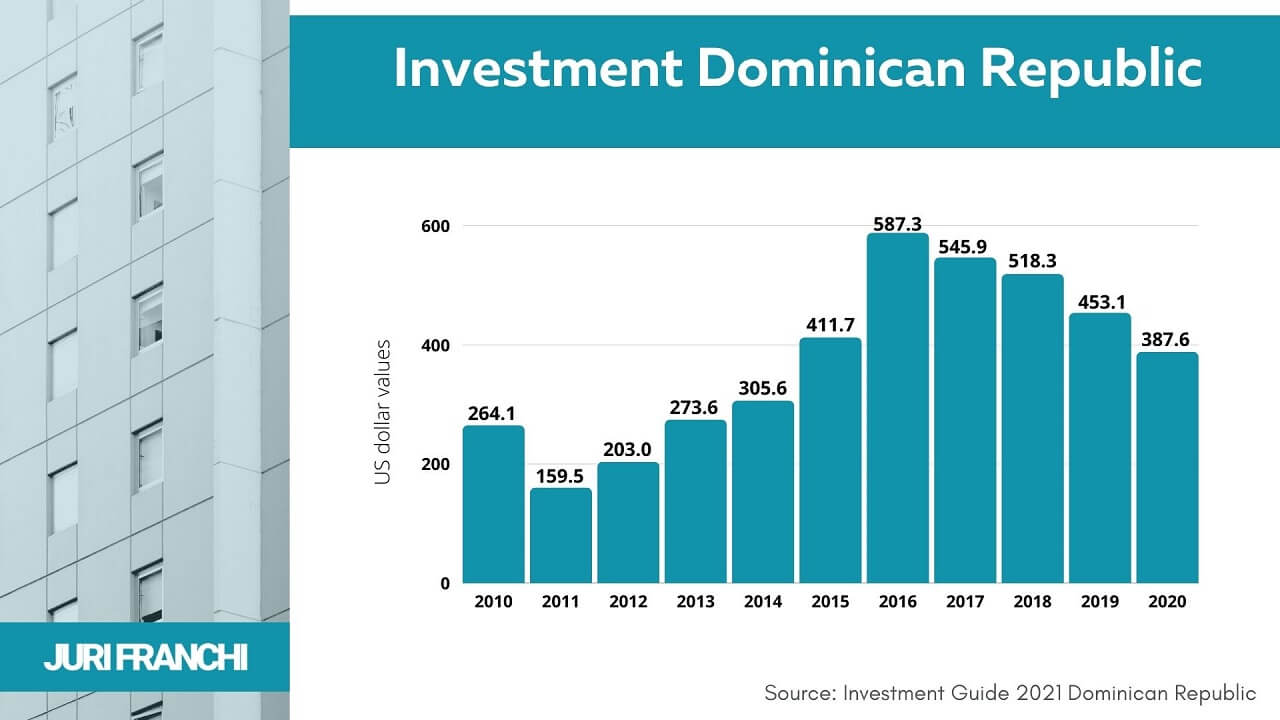 According to WLHRE, real estate demand revolves around various sectors of the national geography, both urban and tourist
More on YorkPedia:
(YorkPedia Editorial):- Distrito Nacional, Dominican Republic Jan 18, 2022 (Issuewire.com) – The new report, written by the manager of construction and real estate Juri Franchi, explains what real estate development is, how it works, and its process, with some examples related to the Dominican Republic situation.
What real estate development is and how it works 
Real estate development is based on the management and union of various disciplines such as architecture, design, or civil engineering, with the primary objective of generating a successful real estate investment.
It works under a real estate developer, who carries out the comprehensive planning, designs it on paper, and carries it out.
This professional turns an idea into an investment opportunity through processes of innovation and creativity.
Therefore, it is responsible for the following aspects:
Acquire the property;
Choose the zoning and layout;
Have an engineering team;
Encourage construction;
Take care of the sale or rental of the property.
In a few words, real estate development operations are based on bringing together talent from different sectors to make things happen.
The main objective of real estate development is to meet all the requirements for an investment project to be feasible, legal, and executable.
Investment opportunities in the real estate market
Even in these pandemic times of recession, real estate development has been one of the least affected by ups and downs in the economy.
According to Investment Guide 2021 Dominican Republic real estate investment, from 2010 with 264.1 to 2020 with 387.3, the foreign investment amounted to 4,109.7 million dollars.
The Dominican Republic is the fastest-growing real estate country in the Caribbean.
Tourism is one of the reasons real estate investment in the Dominican Republic has success.
Therefore, real estate development can be considered a successful profession, despite its risk.
For projects to acquire prestige and good monetary scope, it depends on the professionals who accompany you along the way.
World Luxury House has the experience and trajectory of more than 20 years in construction, marketing, and related services.
Media Contact
Juri Franchi
Source :Juri Franchi
This article was originally published by IssueWire. Read the original article here.