First-ever Real World invoices to be financed through Crypto Liquidity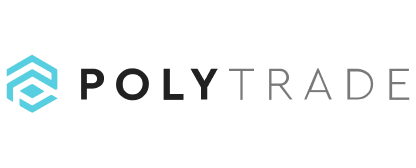 (YorkPedia Editorial):- Dubai, United Arab Emirates Jan 31, 2022 (Issuewire.com) – PolyTrade is the first-ever bridge between Decentralized Finance (DeFi) and Trading Finance (TradeFi). PolyTrade Finance, a DeFi lending platform providing working capital to Small and Medium Enterprises (SMEs) in the real-world using crypto liquidity is now live on mainnet.
The launch of the Polytrade mainnet is a significant step in history as it would harness huge liquidity in the Crypto World to directly support small businesses across the globe, making a real-world use of the digital currency.
More on YorkPedia:
Mr. Piyush Gupta, CEO & Founder, Polytrade, "We are extremely happy to announce the launch of our mainnet: PolyTrade is unleashing the locked-in liquidity within stagnant invoices, enabling SMEs to improve their capital management".
Polytrade's global ambition
India is first amongst the emerging markets where Polytrade is aggressively expanding its businesses. With a track record of $500+ million of real invoices financed in the real world, now PolyTrade intends to expand to other economies including Latin America and Southern Europe. Polytrade is also partnering with major distribution companies in the specific regions to expand its reach.
About Polytrade
Polytrade is a blockchain-based decentralized protocol on Polygon Chain, aiming to transform receivables financing connecting buyers, sellers, insurers, and investors for a seamless experience. It brings safe and insurance-backed real-world assets to the crypto world.
Polytrade will provide real-world borrowers access to low interest and swift financing to free up critical working capital tapped from crypto lenders.
Ambra Berselli
Investor Relations
Source :PolyTrade Finance
This article was originally published by IssueWire. Read the original article here.