Actor John Nicholson Partners with GO Sleeves
(YorkPedia Editorial):- San Diego, California Feb 13, 2022 (Issuewire.com) – John Nicholson, known for portraying a tough homicide detective in the TV series "Murder Chose Me", is now embarking on an exciting adventure into the wellness industry.
He's a newly appointed advisor with GO Sleeves, a San Diego-based company that creates kinesiology sleeves that are designed to reduce pain and improve healing.
More on YorkPedia:
 Unlike other compression products on the market, GO Sleeves products incorporate the same kinesiology taping technology used by doctors, chiropractors, and physical therapists along muscles to support key joints, ligaments, and tendons. The built-in silicone strips trigger the body's natural pain reduction capabilities and increase recuperating blood flow and lymphatic drainage. GO Sleeves' 4-way stretch outer compression sleeve is super-lightweight, breathable, washable, and reusable which is what drew Nicholson. Athletes and fitness experts get all the benefits of a physical therapist's tape session without the recurring cost of an office visit and/or tape applications.
 GO Sleeves is a health and fitness brand reimagining the way athletes train, recover, and reduce their vulnerability to injury. By bringing the proven benefits of kinesiology technology to muscle-targeting compression sleeves and other products, GO Sleeves makes staying active and achieving peak performance possible without expensive ongoing treatments. John is thrilled to embark on this new journey with this high-tech product that will benefit many lives to come.
 "I tried the GO Sleeves product and literally fell in love with it from the very first day. The best compliment I can say about any product is it works as advertised and that's exactly what GO Sleeves does. When the opportunity presented itself for me to partner with them, it was a no brainer." – John Nicholson
GO Sleeves' new advisor, John Nicholson came into acting later in life. The New York native previously had a career in retail security management, but then caught the acting bug in 2003 after a friend dared him to audition for a local play. He received the lead role and continued to act in theater, which then evolved into other acting lineups.
He eventually moved from Atlanta to Los Angeles and soon found notable roles in various TV shows including "General Hospital" and "All My Children."
He's a proponent of method acting, a discipline that requires the actor to absorb the personality of the character they are portraying.
Nicholson's portrayal of Detective Demery in "Murder Chose Me" received quite a bit of critical acclaim. The program ran for three successful seasons.
Today, he continues to act and in 2021 had roles in "Blue Moon Bell", "A House Divided", and "What?" A short film called "Brothers in Arms" about one sibling who becomes a police officer while another becomes a crime boss, is currently in post-production.
John's son Phoenix Nicholson has also followed him into acting, with roles in soap operas, commercials, and TV dramas.
 For more info about Go Sleeves visit gosleeves.com/. Follow John Nicholson on social media @johnnicholsontheactor_/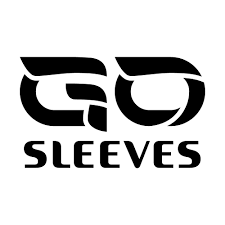 Source :John Nicholson
This article was originally published by IssueWire. Read the original article here.