Calina L. Pavlovici, MD, an Internist with NewYork-Presbyterian Medical Group Queens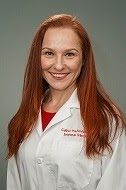 Get to know Internist Dr. Calina L. Pavlovici, who serves patients in Bayside, New York.
More on YorkPedia:
(YorkPedia Editorial):- New York City, New York Feb 16, 2022 (Issuewire.com) – Attributing her success to her work ethic and her genuine care for her patients, Dr. Pavlovici is a board-certified internist who has dedicated her life to providing the highest standard of quality and compassionate care to patients of all ages. She practices at New York-Presbyterian Medical Group Queens in Bayside, New York.
New York-Presbyterian's medical groups represent primary care physicians and medical specialists who are part of the amazing care network of New York-Presbyterian, one of the nation's most comprehensive academic and patient care delivery systems affiliated with two world-renowned medical schools. At New York-Presbyterian Medical Group Queens, the staff work in collaboration with Weill Cornell, the faculty practice of Weill Cornell Medical Center, to provide families with high-quality, patient-centered care close to home. The medical group care network expands across the New York metropolitan region and includes groups in Westchester, Hudson Valley, and Brooklyn, in addition to the group in Queens.
Back in 1996, Dr. Pavlovici earned her medical degree from Iuliu Haieganu University of Medicine and Pharmacy in Cluj-Napoca, Romania – her native country. Wanting to further her education, she relocated to the United States, where she completed her residency in internal medicine at New York-Presbyterian Queens. 
Before long, the doctor became board-certified in internal medicine by the American Board of Internal Medicine, which is a physician-led, non-profit, independent evaluation organization driven by doctors who want to achieve higher standards for better care in a rapidly changing world. 
Internal medicine or general medicine is the medical specialty dealing with the prevention, diagnosis, and treatment of adult diseases. Physicians specializing in internal medicine are called internists. They manage and prevent common and complex diseases by providing comprehensive care and promoting overall well-being. 
Learn More about Dr. Calina L. Pavlovici:
Through her findatopdoc profile, https://www.findatopdoc.com/doctor/8137817-Calina-Pavlovici-internist-Flushing-New-York-11358 or through NewYork-Presbyterian Medical Group Queens, https://queensdoctors.nyp.org/providers/calina-l-pavlovici/about?schedule=6c5b3085-9d25-47d1-9a92-cf8d76b6efa4
About FindaTopDoc.com
FindaTopDoc is a digital health information company that helps connect patients with local physicians and specialists who accept your insurance. Our goal is to help guide you on your journey towards optimal health by providing you with the know-how to make informed decisions for you and your family.
Media Contact
Your Health Contact
Source :Calina L. Pavlovici, MD
This article was originally published by IssueWire. Read the original article here.