Solana Chain is Now Live on RocketX Exchange Increasing Interoperability – Accessibility
The Cross-chain CEX + DEX Aggregator, RocketX Exchange, has added support for Solana Network by integrating with Jupiter Exchange and Phantom Wallet, letting users to transact effectively across several leading networks.
More on YorkPedia:
(YorkPedia Editorial):- Singapore, Singapore Jun 30, 2022 (Issuewire.com) – RocketX Exchange has announced a new integration with Jupiter Aggregator on the Solana network. RocketX's Multi-Chain Smart Routing Protocol will use Jupiter as the main DEX provider with 16 liquidity sources, for the multi-chain crypto swaps. Jupiter has over $6B of Solana's liquidity which is half of Solana's TVL. This integration will allow RocketX to support additional 1000+ crypto tokens on the Solana network. Currently, RocketX has over 10,000 tokens listed on its platform. The Solana users will now have the ability to buy digital assets on 8 leading chains– BNB Smart Chain, AVAXC, Fantom, Polygon, Ethereum, etc, in a single transaction without leaving the Solana network, via RocketX Exchange. With this new integration, RocketX will enable the Solana community, to get the best rates from both centralized and decentralized exchanges, giving them the best of both worlds.
Low Fee Cross-Chain Crypto Swaps
Another important benefit to users includes the low-fee transfer of native assets, such as on Solana's SOL, Polygon's MATIC, etc in a single click, directly without relying on third parties or having to use centralized crypto exchanges. This offers a slew of cross-chain transaction possibilities through the RocketX exchange. So, users can do both cross-chain swaps as well as bridge their tokens over multiple chains, from a single UI of RocketX. Settlement for most transactions is expected to be less than five minutes. As part of this integration, RocketX will also integrate Phantom Wallet for safe and easy storage and collection of cryptos on the Solana blockchain. Users can know more about cross-chain crypto swaps and crypto bridges via these short video tutorials.
Multi-Blockchain Future via CEX and DEX Aggregator
The unconnected blockchain ecosystems operating side by side yet siloed from each other are preventing the industry from reaching its full potential. This is where a multichain CEX and DEX aggregator like RocketX comes in, combining leading networks and the best of both centralized and decentralized exchanges, into a powerful cross-chain platform.  This is a significant step forward in the blockchain arena, aiming for a more interoperable "multi-blockchain" future in which products and services run on several interconnected networks instead of a single, siloed blockchain.
Key benefits to users:
Swap any token within Solana with Best Rates from both CEX & DEX.
Cross-Chain Swap tokens with 8 leading chains.
Cross-Chain Bridge tokens across 8 leading chains.
0 Platform fees by holding RVF, the exchange's token.
About RocketX Exchange
RocketX is the first "Multi-Chain" CEX & DEX aggregator that helps users swap any token on any chain with the best rates across 200+ exchanges. RocketX is a decentralized exchange and on a mission to enhance interoperability between blockchains & simplify Multi-Chain trading by enabling cross-chain swaps and bridging of native assets across leading networks via a single intuitive UI.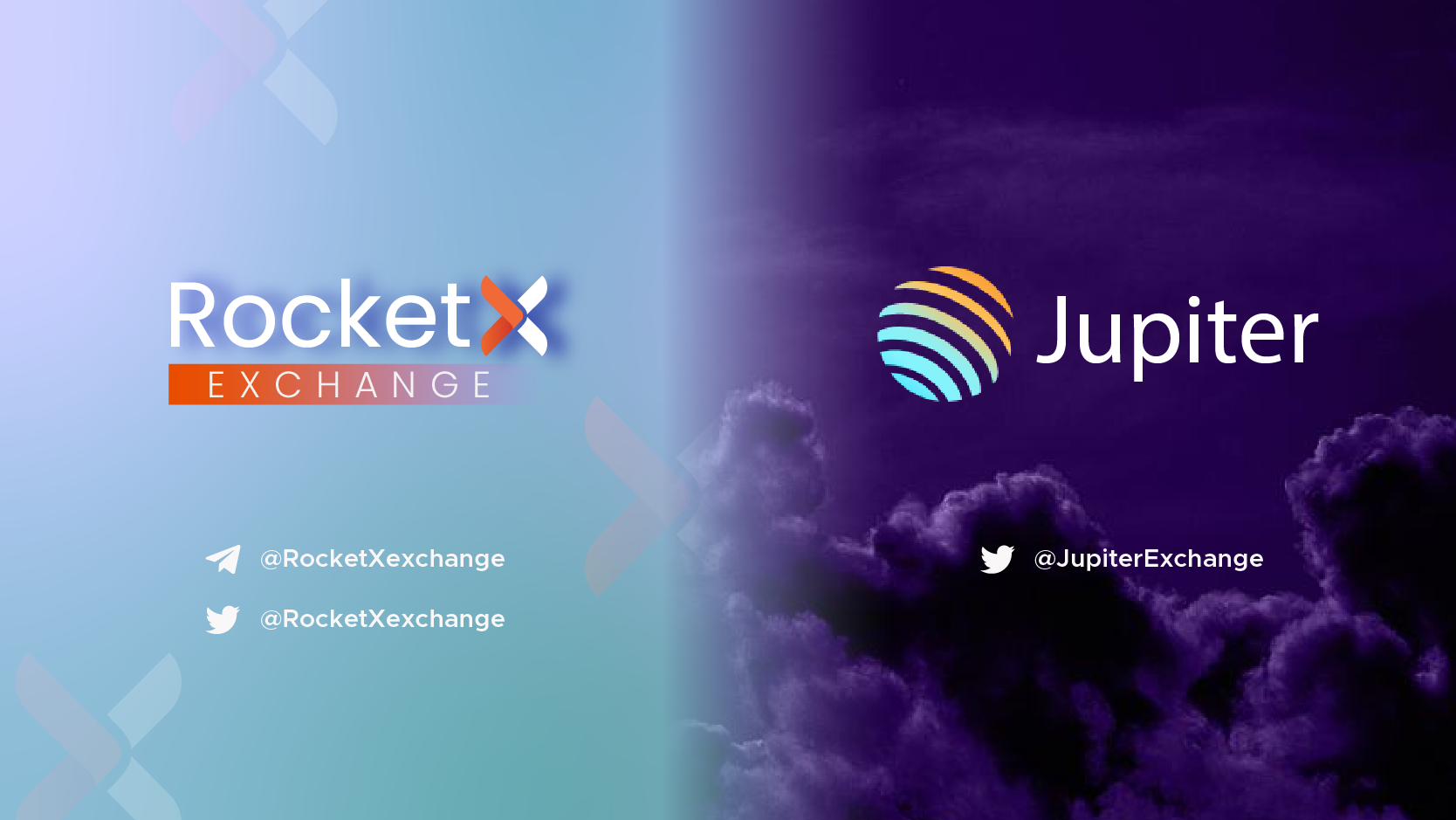 Media Contact
Adira B
160 ROBINSON ROAD, #14-04,