Global Digital City (GDC) Introduces Pathbreaking Personalized Digital City Metaverse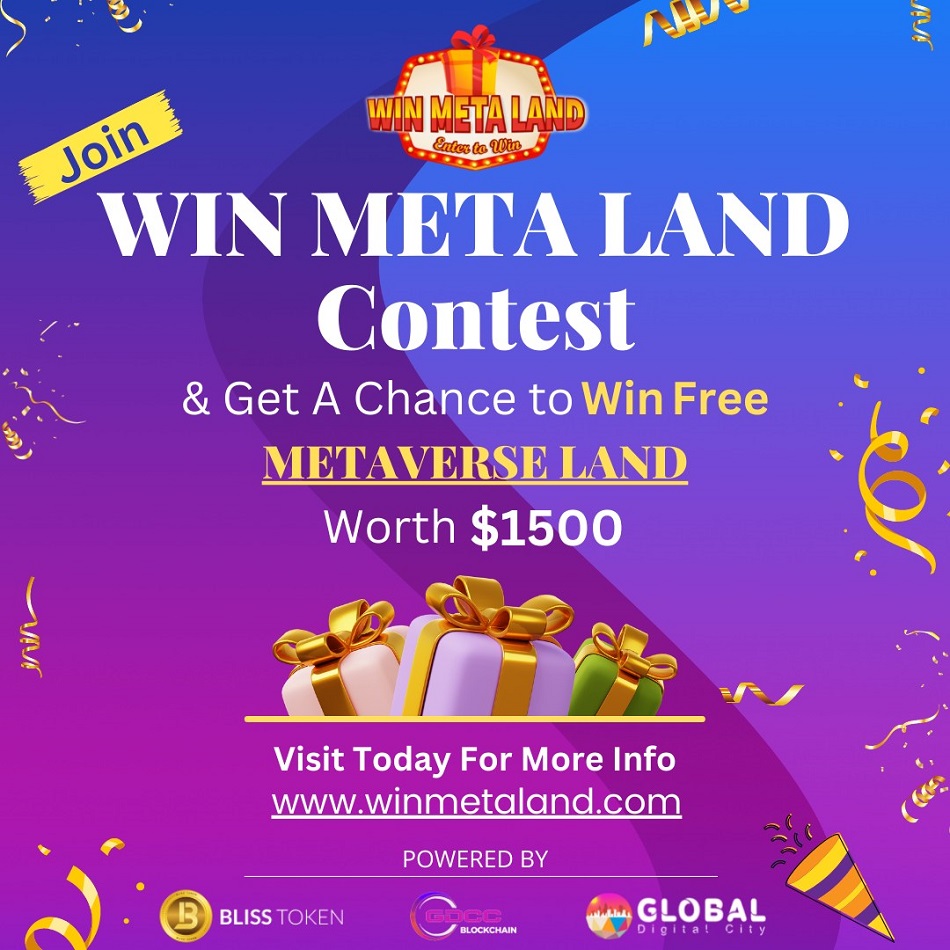 (YorkPedia Editorial):- Jakarta, Indonesia Oct 10, 2022 (Issuewire.com) – In today's world, the internet and virtual reality have not only become part of real life but in fact, it is aggressively interacting with real-life to shape and decide our social, cultural, and business relationships. One can say that human beings are social beings. But it is the first time in human history that human beings are not just going to be social beings in the real world, but with the help of innovative metaverse projects like Global Digital City (GDC), our society is aggressively inching toward becoming embedded virtual social community on the metaverse.
One has to understand that like every entity surrounding us, even the structure and function of the Web are changing. Web 1.0 was the version of the web which had a lot many technical limitations. It was because it was the early development of web technology. At such a level, online exchange of information of very limited byte size was possible. Later we see the birth of Web 2.0 where internet users are using more advanced information exchange services like social media where a large byte of information can exchange hands. But the limitation of Web2.0 is the limits in liberty, ownership of information and content is not in the hands of the content creator and content consumer. But this shortcoming is fulfilled by the emergence of Web3.0 where ownership, exchange, and production of content and digital information are completely in the hands of the content creators and content users.  One research report predicts virtual gaming worlds alone could be worth $400 billion by 2025, with the broader metaverse industry worth over $1 trillion.
More on YorkPedia:
Bliss token-backed Global Digital City (GDC) is a revolutionary project based upon a strong and safe foundation of the blockchain supported by the GDCC (Global Digital Cluster Coin). GDCC is a new-age protocol that caters to Web3.0 services and community-driven technology.  The encrypted cryptography of the blockchain system of GDCC ensures that the stake and intellectual investment of investors in the Global Digital City (GDC) will be protected at all times. At Global Digital City (GDC) any investor can invest their assets in the virtual land in the metaverse.  They can develop virtual real estate in the Global Digital City (GDC) metaverse with the help of a simple easy-to-use visual editor tool called 'Builder'. A builder is an online tool that investors do not even need to download. The simple but effective functionality of the GDC makes it one of the most sought-after metaverse spaces to invest in by the growing community of digital investors.
 The Global Digital City (GDC) metaverse provides several advantages and specifications to its investors. GDC provides cutting-edge virtual investment options in terms of real estate development in the metaverse ecosystem. This also gives liberty to the investor to develop the system and institutions in the metaverse. It also develops complete consumer and content freedom in such a way that investors can develop their virtual metaverse Avatar with specially assigned wearables. It also provides the option of various decentralized parcel exchanges. This ensures the complete financial independence of the investors. This is a great plus for the GDC. The premise of the GDC is based on supplying complete consumer-centric capitalism and decentralized market space facilitating a decision-making dynamic that empowers investors to make their own investment choices.
One of the important significances of the GDC is that it has introduced the concept of the 'social games' where investors can use their social intelligence and their ability to forge networks and ties with other investors just like real-life examples of mutual coexistence to ensure effective functioning of daily life. On top of that, it also creates the opportunity of various online games for the investors by which they can enjoy their time in the metaverse and at the same time get various prizes.
 In a nutshell, for the growing world metaverse industry, GDC is a one-stop, holistic metaverse experience for the new age digital investors who can use GDC not only as leisure but also as a secondary source of income.
Global Digital City (GDC) also announced the WIN Metaland contest where 75 winners will get a chance to win free land on Bliss Token-backed Metaverse Global Digital City and 1000 participants will get 50 Bliss Tokens every month. Participants can access more information at https://winmetaland.com/
But new segments like metaverse are bound to get 'investment saturated' early due to the sudden 'gold rush' of investors in it. In such a situation, you should be that 'early bird' who gets a major chunk of the share of market profitability.
Media Contact
GDCC Blockchain Ecosystem
GDCC Blockchain Ecosystem