Obgreedy's Latest Music Video 'Big Mood' shows his Bold Attitude and Strong Creativity
Rapper Obgreedy's bold and unapologetic attitude makes his latest creation 'Big Mood (Official Music Video)' a stunning hit amongst all hip-hop and rap music lovers.
More on YorkPedia:
(YorkPedia Editorial):- Cerritos, Feb 17, 2020 (Issuewire.com) – Always a name worth enticing, Obgreedy continues to earn popularity in the hip-hop domain with his superbly crafted music pieces. On his latest music project, the artist can be seen showing off his unwavering skill, creative and lyrical honesty, and his absolute passion. The video proves refreshing to enjoy thoroughly and the artist's raw rap approach holds the composition tight to those who are looking to enjoy something impactful and exciting. The rapper can charm everyone with his flawless artistry and his signature flow remains effective throughout that can always attract the audience with its rhyme schemes. Creative, artistic, and confident are the words that describe his creativity and his greediness is what makes the audience fall for his music.
On his latest music video 'Big Mood (Official Music Video)', the artist is rapping with full confidence and boldness as he knows what he wants for himself and doesn't shy away from wanting it. The artist feels that the more he receives the more he will be able to give and the latest creation is a perfect culmination of his inner beliefs. Doing things most freshly and uniquely, Obgreedy is flawless in delivering the words that have been balanced finely with melody and rap to keep the listener hooked to its style. The artist has certain gravity in his rap style that continues to develop as the sound moves forward in an engaging and notably addictive way. In the music video, 'Big Mood (Official Music Video)' the rapper is performing with a few other fellow artists that make the visuals even catchier. He has a body language and attitude that is hard to ignore and keeps the listener's attention invested completely.
The music in the song depicts his confidence and the idea to never let anyone disrupt anyone from being the best version of them. The songwriting is fully inspiring and gets the listener feeling charged up with its influential vibe. It suggests anyone to not worry about what others think and that they must follow their vision to achieve their dream at the highest level. Obgreedy takes a unique way to puzzle out the wordplay while unraveling the intricate life experiences and leaves everyone enthralled with his swag filled performance. Drawing motivation from such big names like Kobe, Drake, Kanye West, J Cole, Post Malone, and others the rapper is surely riding high on success with his next to next hits. Watch the video on YouTube and follow the artist on Twitter, Facebook and Instagram for more information.
To enjoy this music video :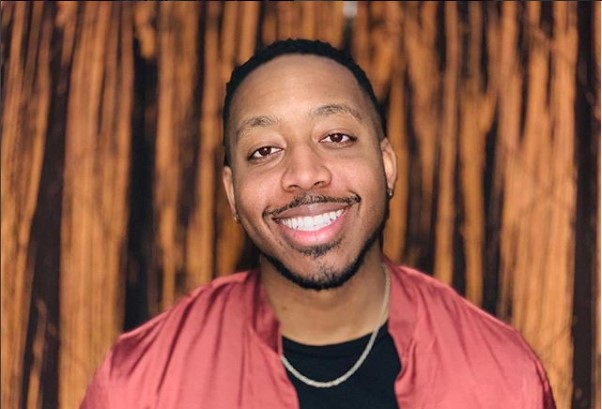 Media Contact
Music Promotion Club
Source :Obgreedy
This Press Release was originally published by IssueWire. Read the original article here.