The Promising Strains of Rock Virtues in Artist Jorge Arman's Song 'My Fight' is a Creative Benchmark
Upcoming singer and songwriter Jorge Arman is weaving specs of magic with his musical formatting and lyrical closure in his newly released track, 'My Fight'.
More on YorkPedia:
(YorkPedia Editorial):- Decatur, Mar 13, 2020 (Issuewire.com) – One of the biggest resurgences of contemporary rock formatting an upcoming singer and songwriter Jorge Arman's soundscape is a beautiful experience of thematic latitudes. His vocal trance and lyrical opulence are so captivating that that audience gets to experience rock transcendence in the light of relatable thematic sagas. His song, 'My Fight' is a brimming scope of guitar riffs, rhythmic deconstructions, and an arrangement that renders it as a masterpiece. The scopes and creative flair overflow through the entirety of the song with an edgy virtue of rock interpretation.
The artist hails from Brownsville, Texas but later moved bases to Florida and Alabama. His vast experiences across the topography of the United States made him accustomed to new sounds and styles that would later materialize into his sound with individuality. Through his songs like 'My Fight', he is only paving the path for his audience to find the closure in everyday, unavoidable dilemmas and reach the zenith of acceptance above all. As positivity flows effortlessly through his soundscape, he establishes the creative circumference of his own life and his audiences' in an empathetic dependence.
Jorge Arman is currently tied to the label Exito music and is working through the immense creative space of upcoming songs that will be featured in his upcoming album. The anticipation and pressure are building as his audiences stream through his other songs like 'Ahora Resulta', 'MIENTRAS TE ESPERO', 'VIVIR SIN TI', 'NI SIQUIERA RECUERDAS', and 'WITHOUT YOU' among many more. Stay updated on his work by following him on Spotify, Facebook, Instagram, and his official website.
Don't forget to listen to this track on Spotify: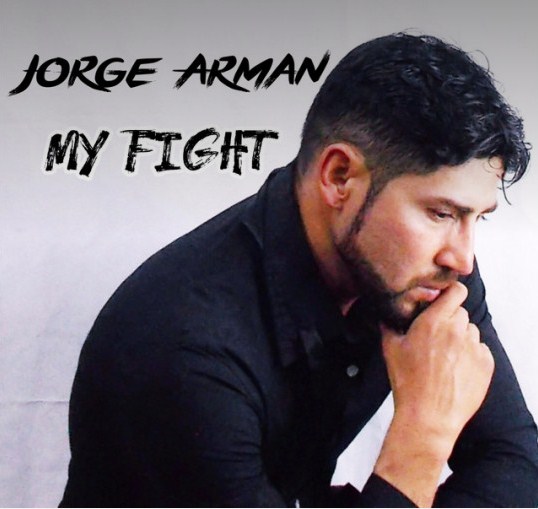 Media Contact
The Tunes Club
Source :Jorge Arman
This Press Release was originally published by IssueWire. Read the original article here.