Tune Into a Cross-Hybrid and Country-Influenced Music Scope of Artist Ronny's Dynamic Soundscape
Hybrid musical flavors with heavy influences of country-rock in upcoming musician Ronny's soundscape is a beautiful arena of spontaneous musical expressions.
More on YorkPedia:
(YorkPedia Editorial):- Luxembourg, Apr 28, 2020 (Issuewire.com) – West-coast country-rock exemplified through the notations of guitar, piano, and vocal turbulence in singer and songwriter Ronny's soundscape is a blissful corner. He recently came out with his French lyrical journey with the song 'Tu voles' that expanded his career graph into a globally inclusive one. Having had a musically enriched childhood, his exposure built over the years and pushed him to explore various other scopes of music's bigger-than-life magnificence. His musical style cannot be classified as per standardizations as he likes to ride the wave of contemporary musical shades and interpret them in his own perspectives.
Born in Luxemburg, Germany, Ronny Muller's horizon of musical purposes took shape from influences like The Eagles, Nora Jones, Jackson Browne, and Linda Ronstadt as well as contemporary acts like Thomas Rhett and Halsey that enabled him to create a scope of differential musical pursuits. His songs '1969' and 'People' put together a lyrical and musical compass that allowed him to perceive music with the independence of his own. He is associated with the music label music as he gears up for his two upcoming song releases in May and June.
The intricate story and personal belongingness that Ronny utilizes as elemental steps to his collective glory also resulted in his other single, 'You're My Hero'. Songs like 'Amy', 'This is us', 'Paradise', and 'Different roads' constantly acts as an impetus to accomplishing bigger creative goals. A musical transcendence that is timeless and personalized, he is just getting started with his plans. Follow him on Spotify, Facebook, Instagram, YouTube, and his official website for more musical charisma.
Listen to the following tracks on Spotify:
Tu voles: https://open.spotify.com/track/7rSVWTlG1agHifyC2kBboY
1969: https://open.spotify.com/track/3ESJvlFcTKSnDxULYqVTZV
People: https://open.spotify.com/track/21wisxrtMVxNFwi6I2O3Wn
You're My Hero: https://open.spotify.com/track/4vKmMwHJAFfSl2QAGpotAN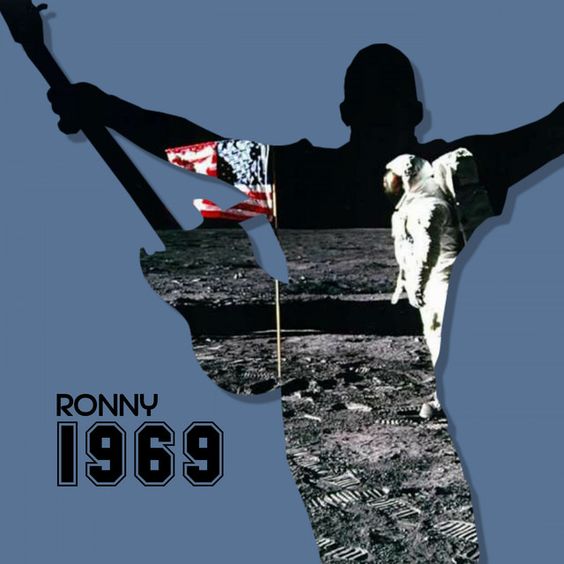 Media Contact
The Tunes Club
Source :Ronny
This Press Release was originally published by IssueWire. Read the original article here.