Joshua A. Parry, DMD, a Dentist with Kraisinger Family Dentistry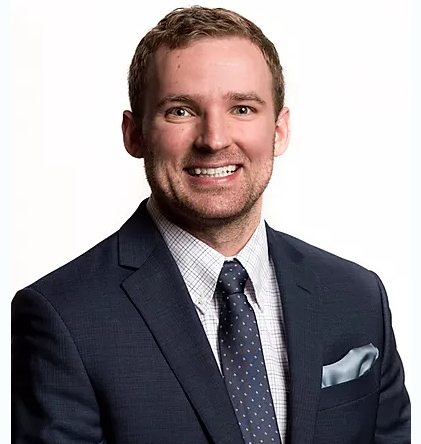 Get to know Dentist Dr. Joshua A. Parry, who serves patients throughout the state of Pennsylvania.
More on YorkPedia:
(YorkPedia Editorial):- New York City, Jul 8, 2020 (Issuewire.com) – Placing an emphasis on patient communication and education, Dr. Parry prides himself on providing excellent comprehensive dental care to each of his patients. He is the Co-Owner of Kraisinger Family Dentistry with offices throughout the state of Pennsylvania, including Greensburg, Scottdale, Indiana, and Cresson. 
"At Kraisinger Family Dentistry, it is our goal that every patient receives the best possible care. This is accomplished by employing an incredible staff with extensive experience in their field. We will ensure the highest level of comfort and care for each patient. We always want to make it immediately and overwhelmingly obvious to each patient that they are in the right place" as stated on their website. 
A Greensburg native, Dr. Parry received his Bachelor of Science (BS) degree in Biology from Allegheny College in Meadville, Pennsylvania. After college, he spent nearly 3 years performing cancer research at the Hillman Cancer Center in Pittsburgh, which is now part of several published articles. Thereafter, he enrolled at the Temple University Kornberg School of Dentistry, where he earned his Doctor of Medicine in Dentistry (DMD) degree.
With a focus on all aspects of dentistry, Dr. Parry constantly participates in continuing education in order to provide the highest level of care possible. He is a certified "Preferred" provider of Invisalign, as well a certified provider of facial esthetics injectables (i.e. Botox and dermal fillers), which can also be used in the management of TMJ pain and migraines. 
Among his professional affiliations, he is an active member of the American Dental Association, the Pennsylvania Dental Association, the Academy of General Dentistry, and the American Academy of Facial Esthetics. 
Dentistry, also known as Dental and Oral Medicine, is a branch of medicine that consists of the study, diagnosis, prevention, and treatment of diseases, disorders, and conditions of the oral cavity. Dentists diagnose and treat dental issues and help patients develop better oral hygiene regimens. They clean teeth, correct bite issues, perform surgeries and extractions and perform other duties to ensure that the teeth and mouth are healthy. 
On a more personal note, Dr. Parry is an avid outdoorsman and Pittsburgh sports fan (particularly the Penguins and Steelers). On the weekends, he and his wife, Hanna, can often be found exploring hiking trails and listening to Eric Church. 
Learn More about Dr. Joshua A. Parry:
Through his findatopdoc profile, https://www.findatopdoc.com/doctor/1523221-Joshua-Parry-Dentist or through Kraisinger Family Dentistry, https://www.kraisingerfamilydentistry.com/dentists
About FindaTopDoc.com
FindaTopDoc is a digital health information company that helps connect patients with local physicians and specialists who accept your insurance. Our goal is to help guide you on your journey towards optimal health by providing you with the know-how to make informed decisions for you and your family. 
Media Contact
Your Health Contact
Source :Joshua A. Parry, DMD
This article was originally published by IssueWire. Read the original article here.