Martha L. Vargovich, MD, an Emergency Physician with Henry Ford Hospital – Henry Ford West Bloomfield Hospital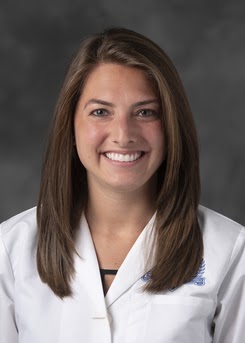 Get to know Emergency Physician Dr. Martha L. Vargovich, who serves patients in Detroit and West Bloomfield, Michigan.
More on YorkPedia:
(YorkPedia Editorial):- New York City, Oct 22, 2020 (Issuewire.com) – Specializing in emergency medicine, Dr. Vargovich assesses patients who seek immediate medical attention at any time of day or night. She holds hospital privileges at Henry Ford Hospital & Henry Ford West Bloomfield Hospital in Michigan.
Henry Ford Hospital is a state-of-the-art academic hospital and research center located in Detroit's New Center area. The 877-bed hospital is recognized for clinical excellence in the fields of cardiology and cardiovascular surgery, neurology and neurosurgery, orthopedics and sports medicine, transplant, and cancer. It is the flagship hospital of Henry Ford Health System, one of the nation's leading comprehensive integrated health systems. The hospital is staffed by Henry Ford Medical Group.
Henry Ford West Bloomfield Hospital is a 191-bed hospital with all private rooms, located in West Bloomfield, Michigan. The hospital is focused on providing the highest quality clinical care, following a more than 100-year tradition of one of the country's premier health systems. It is staffed by physicians from the Henry Ford Medical Group – a group practice with a mission of clinical excellence, innovation, research, and advanced medical education – as well as physicians from the community. The hospital provides comprehensive, advanced care and is recognized for women's and children's health, neurosciences, orthopedics, cancer, and a wellness center with complementary therapies. 
A 2017 graduate of the Wayne State University School of Medicine, Dr. Vargovich went on to perform her residency in emergency medicine at Detroit Medical Center in 2020.
Attributing her success to the support of her family, she remains a member of several professional organizations, including the American College of Emergency Physicians and the American Medical Association. 
Emergency medicine, also known as accident and emergency medicine, is the medical specialty concerned with the care of illnesses or injuries requiring immediate medical attention. An emergency physician is a physician who works at an emergency department to care for acutely ill or injured patients. They care for unscheduled and undifferentiated patients of all ages.
Learn More about Dr. Martha L. Vargovich:
Through her findatopdoc profile, https://www.findatopdoc.com/doctor/82737614-Martha-Vargovich-Emergency-Physician or through Henry Ford Health System, https://www.henryford.com/physician-directory/v/vargovich-martha 
About FindaTopDoc.com
FindaTopDoc is a digital health information company that helps connect patients with local physicians and specialists who accept your insurance. Our goal is to help guide you on your journey towards optimal health by providing you with the know-how to make informed decisions for you and your family. 
Media Contact
Your Health Contact
Source :Martha L. Vargovich, MD
This article was originally published by IssueWire. Read the original article here.