Patricia Pinto's La Creme Angels releases COVID-19 Myths – Realities video with Dr. Jose Wiley and Hymosis Visuals
La Creme Angels Inc. put together a COVID-19 awareness video with three top NYC doctors. The video was produced by Monica Pinto of Hypmosis Visuals.
More on YorkPedia:
(YorkPedia Editorial):- New York City, Oct 28, 2020 (Issuewire.com) – Patricia Pinto's non-profit organization La Crème Angels has released a YouTube video discussing the Myths and Realities of the Coronavirus. The video was released right before the huge COVID-19 spike that happened in New York City that caused many New Yorkers to abandon the city and flock to the suburbs. The Spanish version of the informational video features Dr. Jose Wiley who answers many critical myths about the novel Coronavirus. The albanian version of the educational video is titled "Koronavirus Faktet vs. Mitet" and features Dr. Sulejman Celaj, MD, FACC and Dr. Aglisa Memia, MD. The video was produced by Monica Pinto of Hypmosis Visuals.
Patricia Pinto's La Crème Angels recorded the video in Spanish and Albanian to reach a broad audience and inform as many people as possible about the myths and realities of the Coronavirus. Scientists learn new information about the Coronavirus every day so some answers from the video may now differ slightly. But the general guidance and safety tips the three NYC doctors provide the world with in the video should still be listened to.
A few myths busted in the video are:
The coronavirus has something to do with Corona beer, My pet could give me the virus, The coronavirus was deliberately released, Antibiotics prevent and treat the virus, Wearing a mask will protect me from the virus?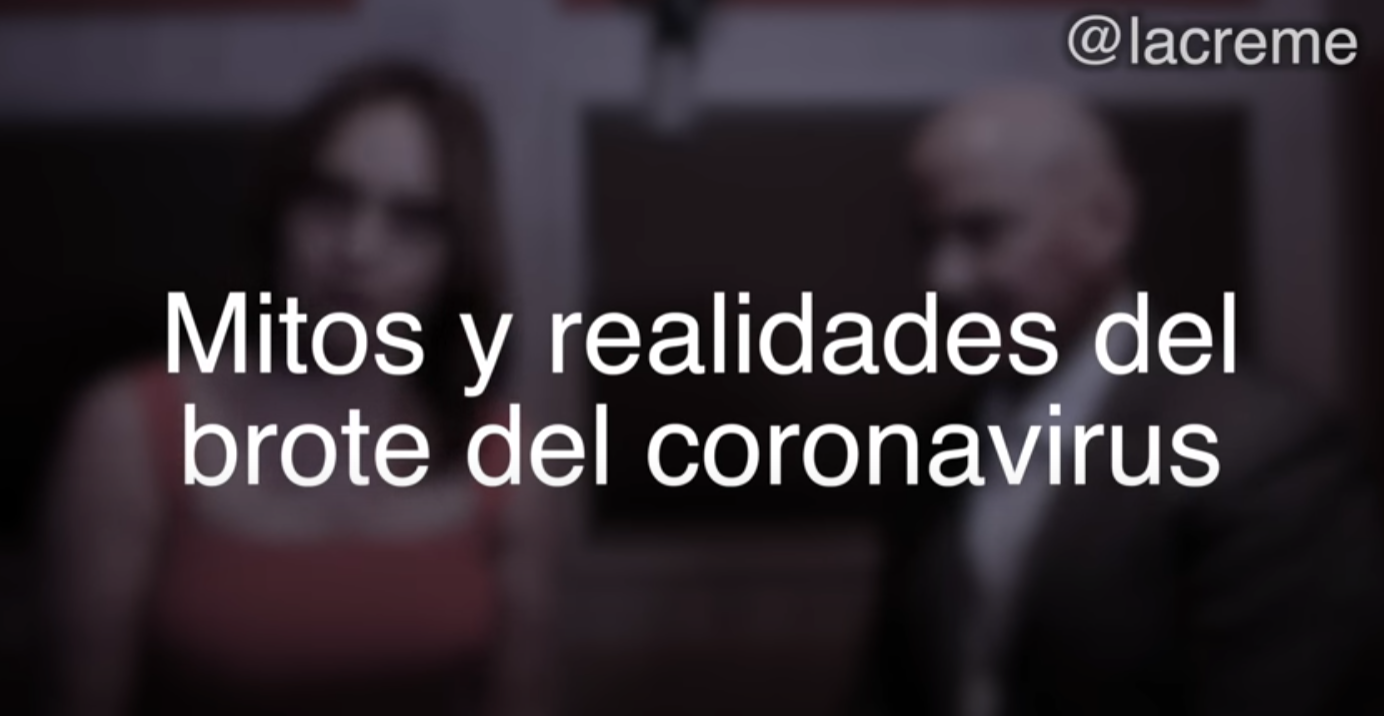 Media Contact
La Creme / La Creme Angels
9086884411